Documentation Week 4: 3D Printing
Date: 08.11.2017 - 14.11.2017
The assignment of this week is to 3D print an object that is complex enough such that it cannot be done by alternatives like laser cutting or CNC milling.
I personally experimented with printing ball joints, modular components and my Jack-O-Lantern design from Week 2 - 2D & 3D design.
1. Design and export STL file in Fusion 360
I designed a ball joint module in Fusion with a tolerance of 0.3mm: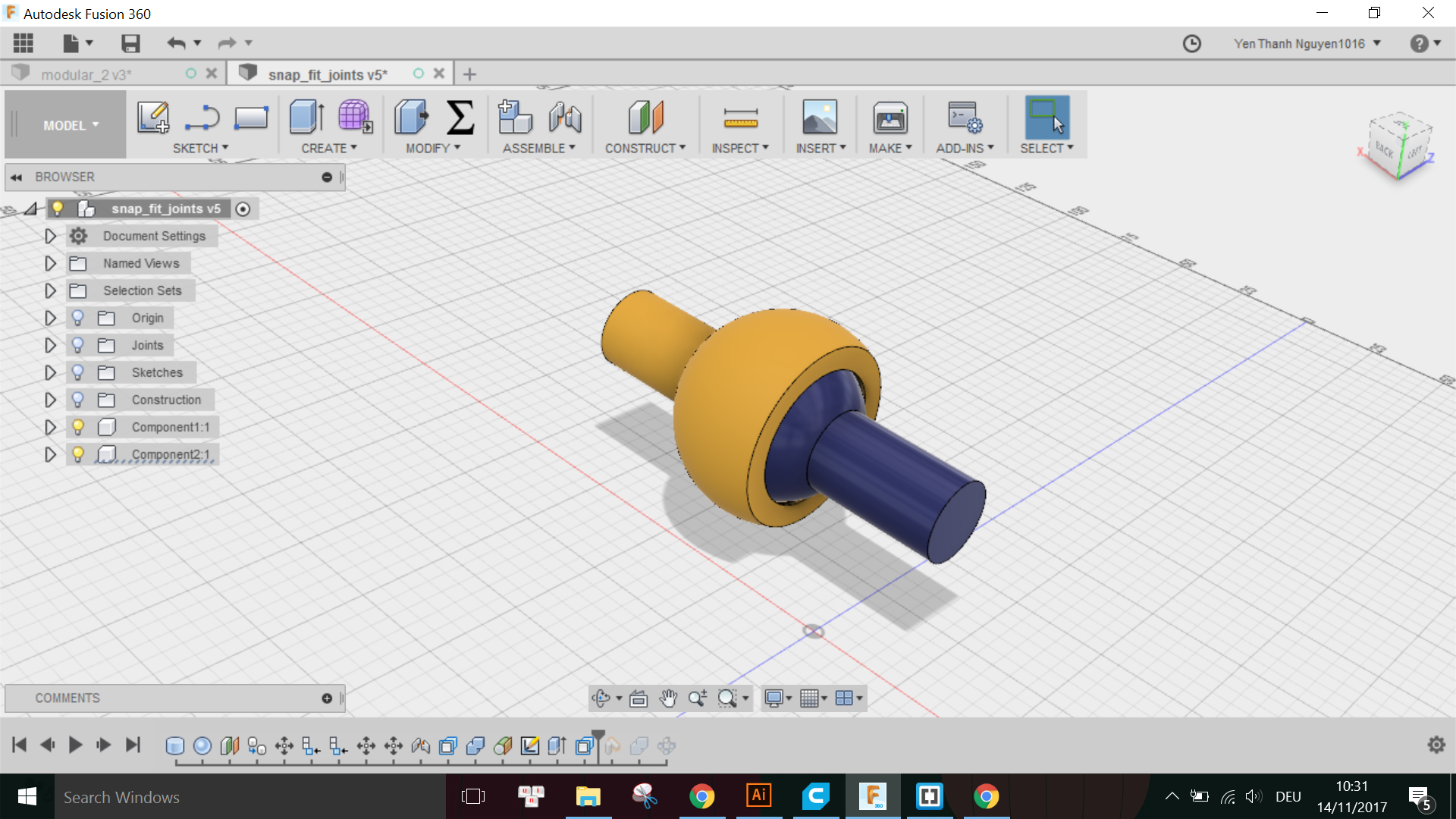 Because my model consists of more than 1 Bodies, and I would like to export both Bodies as a whole to print together, I have to right click on the Component containing both Bodies (in this case, it is at the top of the BROWSER) and choose Save as STL: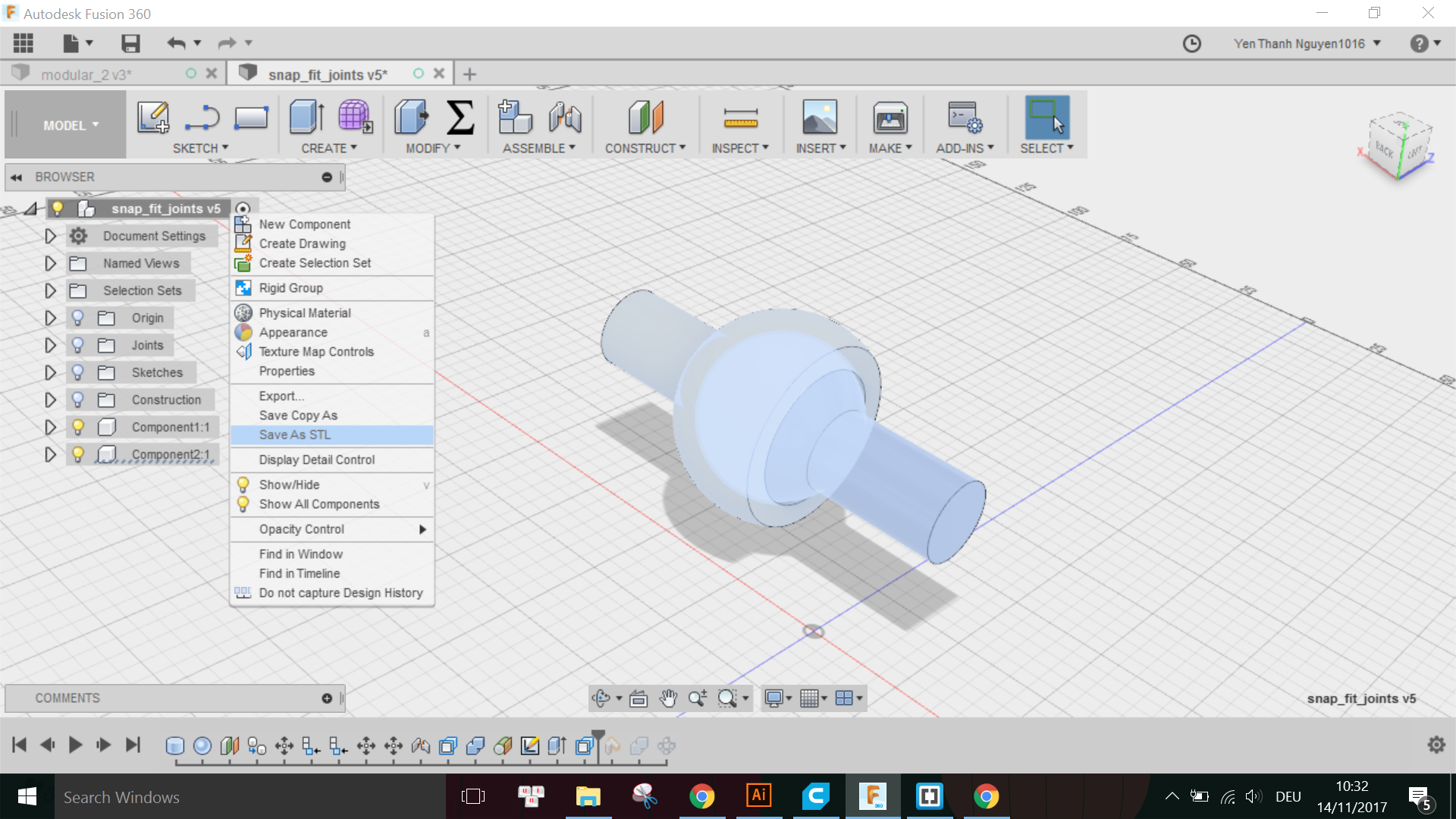 Note that all other Bodies, Components, Sketches, etc. should be disabled so that they are not exported together with the desired model.
I also altered the design a little bit because I would like to test print another joint with a bit more degree of rotation freedom: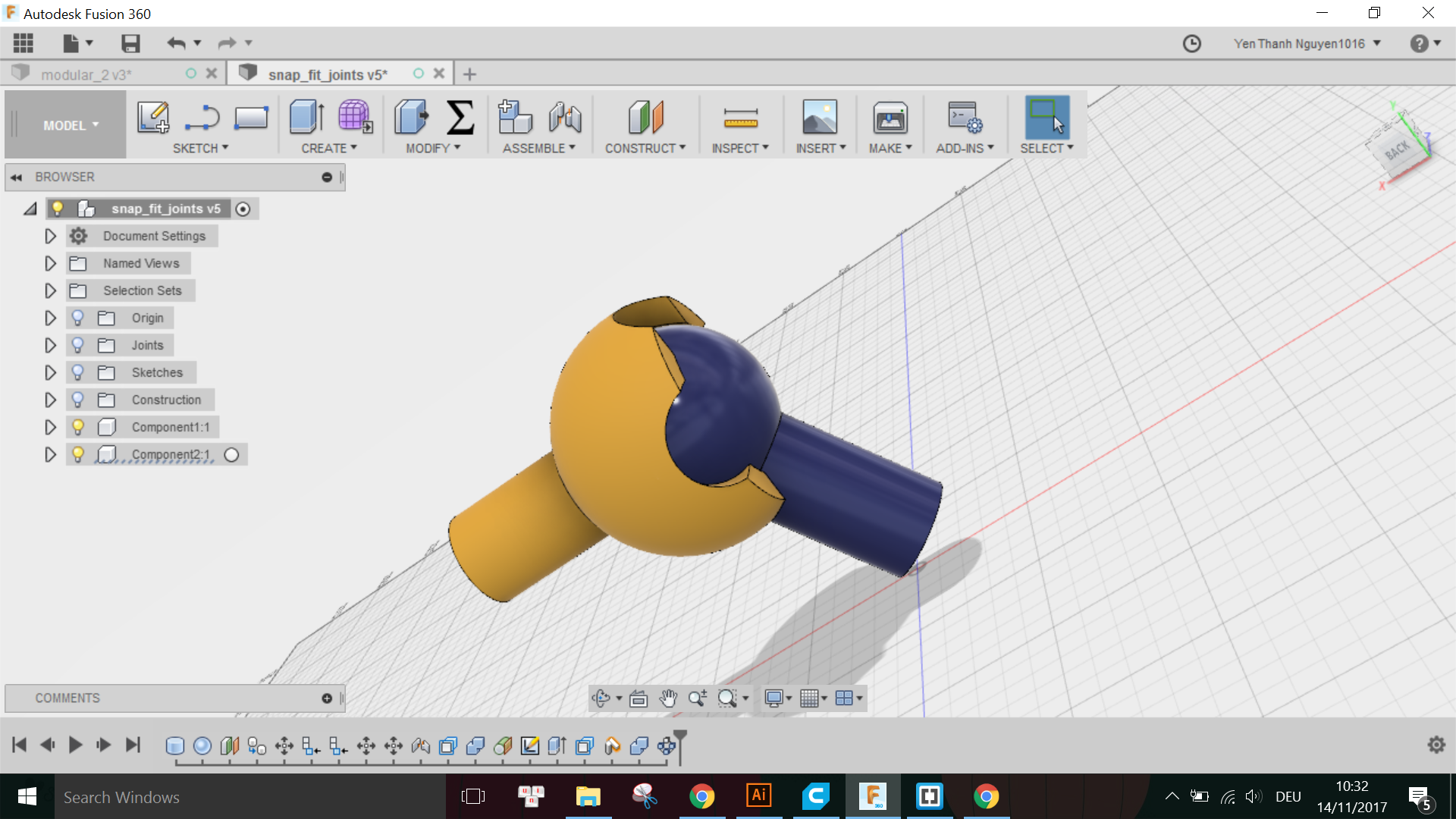 Again, I exported this model as STL to be printed later with the previous one for comparison.
Another model I designed in Fusion are some modular components which can be scaled up or down to build large or small flexible structure. The components look like this: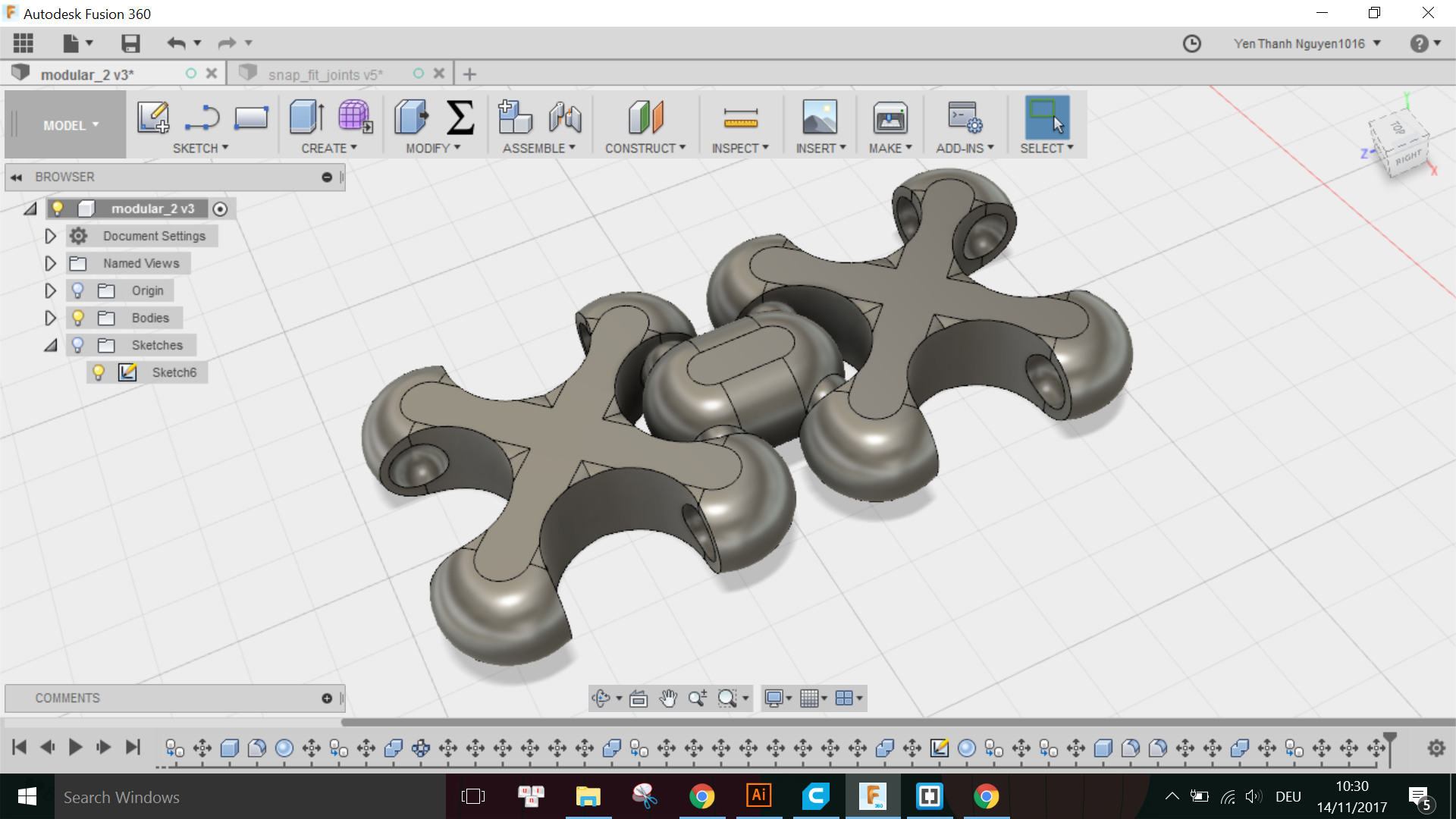 I exported this and also my Jack-O-Lantern design from Week 2 as STLs: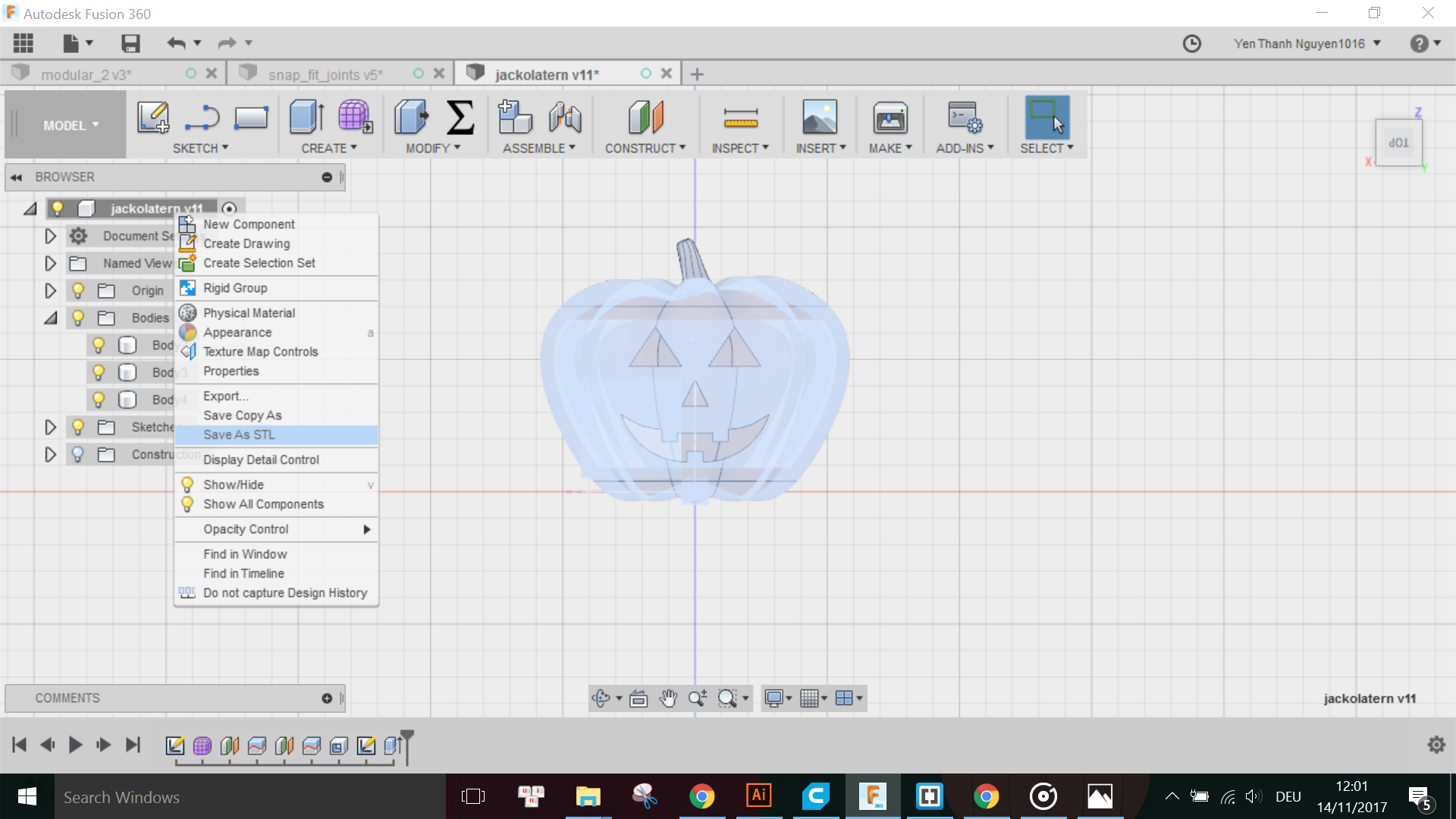 2. Slice STL model in Cura
Using the free slicing software Cura from Ultimaker, I sliced my models with following settings:
For all prints, the following temperature settings were used:
Nozzle temperature: 210°C Buildplate temperature: 60°C
3. 3D Printing Results
Here are some photos during printing and the final results:
4. Problems & Troubleshooting
For all of the models, I encountered a few problems. Some of them are problems with the resultant print which means I have to modify the design in Fusion and print the model again, some are problems during the printing process.
5. Download resources
Here are the STL files, Cura project files with all settings as well as G-code files for each model: